The largest food retailer in Africa is the Shoprite Group of Companies. On the continent, it operates in over 15 countries.
The E-Turia team led the technical design and construction of the new B2C websites for Checkers and Shoprite, as well as providing external channels with essential feeds and data to perform correctly, such as Money Market, Shoprite, and Checkers WhatsApp and USSD services, Sixty60, or the Shoprite mobile application.
We provided guidance and assistance at every level of the project, starting with the technology from the definition of the architecture through executing all of SAP Commerce's adapted custom code. We have been working on the deployment of the SAP Commerce Cloud and ERP integration, developing all the SAP Commerce must have and the essential interfaces to support the required business operations.
The project demanded a high degree of SAP Marketing expertise, and E-Turia completed all essential integrations to provide clients with a completely customized experience. The E-Turia team has worked on the SAP Commerce Platform, which displays real-time customer information from Loyalty Systems as well as from the Customer Identity and Access Management (CIAM).
Through the execution of the project, which is currently ongoing, some of the main milestones accomplished by the E-Turia team were:
We worked hard to create specialized PCM (Product Content Management) and Backoffice capabilities that satisfied Shoprite's business needs.
To create a completely responsive site with a superior user experience, we closely collaborated with the Shoprite design team for UI/UX excellence.
We used best practices to achieve a fantastic performance and an outstanding user experience even with limited resources, competitive SEO value, and defeating the targeted competition's websites.
We ensured scalability and performance of a massive system with nearly 20 million customers, acting as a hub for the whole Shoprite ecosystem.
We fine-tuned the Solr search engine to ensure individual pricing with over 300k products and over 2.000 stores with multiple brands like Checkers Hyper, Shoprite Hyper, LiquorShop online, K'nect or Medirite.
We supported the application from the beginning with SAP hybris commerce 1811 through to the most recent SAP Commerce Cloud 2205 version.
A supplier cockpit was created bespoke for the project, to ensure that external vendors were able to contribute to the product enrichment processes, as happens in a marketplace.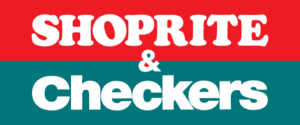 | Category | Status |
| --- | --- |
| Retail | Ongoing |
Spring framework

Web services

Apache Solr

jQuery

Less (Leaner Style Sheets)