SAP Commerce Cloud Partner
.
E-Turia is a leading SAP partner specializing in SAP Commerce Cloud solutions. Our team of experts is dedicated to helping businesses transform their e-commerce and digital customer experiences. With a proven track record in delivering comprehensive, industry-specific solutions, E-Turia is the go-to choice for organizations leveraging the power of SAP hybris/ SAP Commerce Cloud.
In this article, we'll explore what SAP Commerce Cloud is, why you should choose E-Turia as your SAP partner for your project, and the benefits you can expect from our solutions.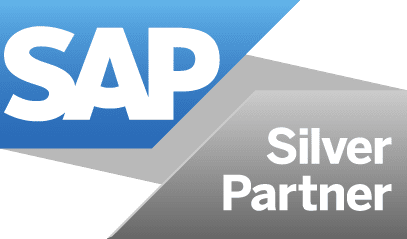 What is SAP Commerce Cloud?
SAP Commerce Cloud is a powerful, flexible e-commerce platform designed to provide businesses with the tools they need to create seamless, engaging, and personalized customer experiences across multiple channels.
SAP Commerce Cloud, previously called SAP hybris Commerce, enables companies to streamline their business processes, improve customer satisfaction, and drive growth. For a more detailed understanding of SAP Commerce Cloud, you can look at our more extensive blog article, What is SAP Commerce?
Why Choose E-Turia as Your SAP Partner?
There are several reasons why E-Turia stands out as the ideal Customer Experience partner for your SAP Commerce Cloud journey:
At E-Turia, we offer end-to-end SAP Commerce Cloud solutions that cover everything from strategy and implementation to ongoing support and maintenance. Our team of experts works closely with you to understand your unique business needs and tailor a solution that aligns with your goals and objectives.
Our team of SAP consultants and developers brings years of experience in implementing and managing SAP Commerce Cloud projects for businesses of all sizes and industries. With this wealth of knowledge and expertise, we can navigate the complexities of SAP Commerce Cloud to deliver a seamless, efficient implementation.
E-Turia has a long history of successful SAP Commerce Cloud implementations. Our portfolio includes over 30 satisfied clients who have experienced significant improvements in their e-commerce operations and customer experience thanks to our tailored solutions.
Industry-Specific Solutions
We understand that each industry has unique requirements and challenges. E-Turia offers industry-specific SAP Commerce Cloud solutions, ensuring that our clients receive a tailored approach that addresses their specific needs and helps them stay ahead of the competition. You can have a look at some of our success cases here.
Our Approach to SAP Commerce Implementations
As an SAP Commerce Partner, E-Turia's implementation process is designed to provide customers with a smooth, efficient experience. We follow a structured approach that includes the following:
Our team begins by thoroughly assessing your current e-commerce operations and identifying areas for improvement. We then work with you to develop a strategic roadmap for your SAP Commerce Cloud implementation, ensuring it aligns with your overall business objectives and deadlines.
Development and Customization
We follow an agile approach to provide the best quality of the project, a tailored SCRUM methodology for your project. Once the strategy is in place, our developers get to work customizing your SAP Commerce Cloud platform to meet your unique needs. This includes configuring the platform, creating custom extensions, and developing bespoke functionality to ensure a seamless fit with your existing systems and processes.
Integration with Other Systems
E-Turia ensures that your SAP Commerce Cloud solution fully integrates with your existing systems, such as ERP, CRM, and other third-party tools. This enables you to streamline your business processes and ensure a seamless flow of data between systems, ultimately improving operational efficiency.
We don't just implement your SAP Commerce Cloud solution and leave you to figure it out on your own. E-Turia provides comprehensive training for your team, ensuring they have the skills and knowledge to manage your e-commerce platform effectively. Additionally, we offer ongoing support and maintenance to keep your solution running smoothly.
Key Benefits of E-Turia's SAP Commerce Cloud Solutions
Our clients can expect a range of benefits from partnering with E-Turia for their SAP Commerce Cloud needs:
Streamlined Business Processes
By integrating your e-commerce platform with your existing systems and automating key processes, our SAP Commerce Cloud solutions help you improve operational efficiency, reduce manual tasks, and save time and money.
Enhanced Customer Experience
SAP Commerce Cloud enables you to deliver a personalized, seamless customer experience across multiple channels. E-Turia's omnichannel expertise ensures that your platform is optimized to engage customers effectively, driving loyalty and repeat business.
Improved Business Agility
Our SAP Commerce Cloud solutions provide the flexibility and scalability you need to respond to changing market conditions and customer demands. With E-Turia's support, you can quickly adapt your e-commerce strategy to stay ahead of the competition.
E-Turia is your ideal SAP hybris partner for implementing and managing SAP Commerce Cloud solutions. Our comprehensive, industry-specific offerings, expertise, and proven track record make us the perfect choice for businesses looking to transform their e-commerce operations and enhance customer experiences.
By partnering with E-Turia, you can expect streamlined processes, improved customer satisfaction, and increased business agility.
What kind of ongoing support does E-Turia provide after implementation?
2023-04-07T09:45:27+02:00
E-Turia offers ongoing support and maintenance to ensure your SAP Commerce Cloud solution continues to run smoothly and effectively. This includes regular platform updates, troubleshooting, performance monitoring, and any necessary enhancements to keep your e-commerce operations optimized.