The digital landscape is continuously evolving, and businesses need to keep up. As customers expect personalized experiences, ensuring a trusted interaction becomes the cornerstone of any successful online strategy. Enter SAP Customer Data Cloud (SAP CDC), your one-stop solution for a reliable and engaging digital experience
A Glimpse into the Past: The Gigya Acquisition
In 2017, SAP strategically acquired Gigya, a market leader in Customer Identity and Access Management (CIAM). Gigya's revolutionary technology had already transformed how businesses interacted with consumers across various channels. It provided an in-depth, insightful profile of consumers and emphasized a consent-based approach, making personalization across sales, service, and marketing more transparent and trust-centric. This acquisition paved the way for SAP to enhance its customer data solutions, thus enabling businesses to offer personalized customer experiences on a grander scale.
SAP Customer Data Cloud: An Overview
Previously known as SAP Gigya, the SAP Customer Data Cloud is a comprehensive suite of identity management solutions. It combines Customer Identity and Access Management for both B2B and end-user interactions with a robust Enterprise Consent and Preference Management system. Let's delve into the core components of SAP CDC: Customer Identity, Customer Consent and CIAM for B2B.
Whether you call it Registration-as-a-Service or simply Customer Identity, this CIAM solution is the backbone of SAP CDC. It allows businesses to connect seamlessly with their website and app users. By securely storing essential user data, businesses can utilize this information to enhance the overall customer experience. Features such as Frictionless Registration, Higher Registration Rates, and the advanced Identity Life-Cycle make managing user identities and building trust-based relationships effortless.
SAP Customer Consent shines brightly in a world where user data privacy has taken center stage. Designed to be transparent, this module assists businesses in upholding international privacy regulations, ensuring users are always in control of their data. From adhering to data privacy laws to maintaining a Consent Vault, businesses can keep user data in check while providing a holistic view of the customer.
Business interactions aren't limited to end-users. With SAP CDC's CIAM for B2B, companies can efficiently manage business-to-business relationships. Combining fine-grained authorization with advanced authentication and identity management gives businesses a comprehensive view of their partners, constituents, and overall relationships, all under an intuitive UI.
SAP CDC Integration: Identity Exchange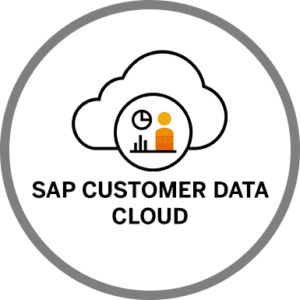 SAP Customer Data Cloud isn't just an isolated platform; it seamlessly integrates with downstream systems. The Identity Exchange suite, part of the SAP Customer Profile product, ensures that CDC can easily integrate with various platforms like SAP Marketing, SAP Commerce, CMS, and email campaign management systems.
The integration capabilities are vast, from Content Management Systems like Magento, Umbraco, and WordPress to Email Service Providers such as Adobe Campaign, Constant Contact, and SAP Marketing Cloud. Not to forget integrations with Advertising Platforms, On-site Applications, CRMs, and Web Analytics tools like Google Analytics.
Integration of SAP Customer Data Cloud and SAP Commerce Cloud
Regarding synchronizing customer data between the robust platforms of SAP Customer Data Cloud (formerly Gigya) and SAP Commerce Cloud, CDC provides a so-called Gconnector extension, which plays a pivotal role. This extension is strategically crafted to combine the strength of CDC's social technology with the versatility of SAP Commerce Cloud through SAP Commerce's Gigya extension. Both platforms are connected through their extensions, ensuring that e-commerce sites can deliver enriched customer experiences.
Gigya's social technology fortifies the e-commerce pillars, such as product discovery, awareness, customer acquisition, and loyalty. The main objective is to enhance customer engagement and boost shopping cart conversions when navigating SAP Commerce Cloud websites.
Core Features of the SAP Commerce Cloud connection to CDC
Registration-as-a-Service (RaaS)
A comprehensive cloud-based user management system, RaaS offers a hybrid authentication approach. Sites can allow users to login using their social network credentials while maintaining a unified user database that merges social and traditional site authentication.
By integrating the Gigya extension, e-commerce platforms can leverage external authentication systems. This facilitates users to register and login using their social network identities, which are then managed similarly to standard Hybris user accounts.
Multi-site Configuration Support
SAP Commerce Cloud websites with multiple site configurations can seamlessly incorporate the Gigya extension.
Embedding Gigya's Social Plugins
The SAP Commerce's Gigya extension comes with a generic Gigya plugin. This allows e-commerce platforms to integrate any of Gigya's social plugins easily.
Purchase Synchronization Feature
With this feature, e-commerce platforms can monitor user purchase activity through Gigya's Customer Insights analytics tool.
Compatibility Considerations
For modern versions of Commerce Cloud (1811 and above), a built-in native connector is recommended for connecting SAP Commerce to SAP CDC. However, for legacy versions ranging from 6.2 to 1808 (6.8), the GConnector for Commerce Cloud serves the purpose efficiently. Businesses must note that the Legacy GConnector is already deprecated even though it's still used, and the necessary adjustments in the integration strategy should be made to stay up to date.
E-Turia, CDC Implementation Partner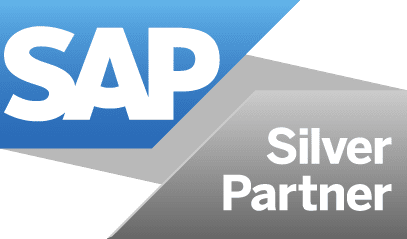 SAP Customer Data Cloud is a beacon of trust, efficiency, and integration in the intricate digital business world. By amalgamating the best of Gigya's CIAM capabilities and SAP's unparalleled business solutions, the SAP CDC ensures businesses are meeting customer expectations and surpassing them. With trusted, personalized digital experiences, businesses can foster loyalty, drive revenue, and ensure they remain competitive.
Are you looking for more on SAP CDC, upgrading from an old Gigya implementation to a new CDC one, or considering implementing a new SAP Commerce project with an SAP CIAM solution?
E-Turia, your trusted SAP Commerce Cloud Implementation Partner, is here to guide you every step of the way.
Reach out today for personalized guidance on SAP Customer Data Cloud and related products.