You want to start selling products online or replace your current eCommerce solution with a more modern, flexible, and powerful one. Is SAP Commerce Cloud your best option? Will it cover all my B2C and B2B needs in the most effective manner?
Today you will find out. Let's quickly overview the platform with its features and dive deeper into its advantages and disadvantages. With this, we will understand whether it will fit your needs or if you might be better off looking for simpler alternatives.
Overview of SAP Commerce Cloud
SAP Commerce Cloud (formerly called SAP hybris) is an e-commerce platform oriented toward large enterprises willing to sell online and provide a rich and engaging customer experience and relatively simple management. As an industry leader, it provides the necessary instruments to easily incorporate every organization's specific complex processes with simple management tools.
In a nutshell, it allows you to create and publish online stores, manage your inventory, set up sales and marketing campaigns, offer an omnichannel commerce experience, capture and track orders, connects to your ERP seamlessly, and much more.
This includes various tools for creating and managing products from its PIM, setting up or integrating categories and hierarchies, managing orders in real-time, a powerful CMS manager, transparent customer service tools, and so much more.
Which are the main benefits of SAP hybris Commerce?
Product Information Manager
Even the most complicated selling items may be managed thanks to the integrated PIM (PCM), which was created specifically for commercial clients. You may deliver the same information via all channels by centralizing the product data in the Product Content Manager, including product category hierarchies or classification attributes, to take the product enrichment to the next level. It's also easily customizable to allow suppliers of your marketplace to enhance your system's products.
A stronger emotional connection with your consumers is facilitated by robust personalization. This solid relationship has been shown to raise both the average order value and the number of orders. You can instantly tailor any experience with SAP Commerce, including adaptive search, promotions, categories, merchandising, and suggestions. Standard connections to SAP Marketing Cloud will level up personalized recommendations for your customers, reaching a great Customer Experience.
You can take advantage of all the advantages that the cloud and microservices offer with SAP Commerce Cloud. Thanks to the collaboration between SAP and Microsoft Azure, you will profit from an excellent infrastructure with a guarantee of availability (CCV1 and CCV2) and other options like AWS. The Omni Channel Connect (OCC) API layer exposes all necessary web services to interact with SAP Commerce Cloud from external platforms, like a mobile application.
SAP Spartacus & SmartEdit
Lastly, you may utilize the versatile storefront. Free, open-source Angular progressive web application called SAP Spartacus. Spartacus has a lot of advantages. The front-end and back-end interactions are decreased by the entirely API-driven method. The storefront and the backend are separated by the headless design. Scaling is no longer an issue with this approach. As a result, your solution is prepared for high traffic and load. The content is easily manageable from the WYSIWYG CMS module Smart Edit, which will delight any Content Manager with its power and ease of use.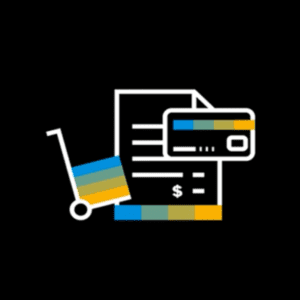 SAP hybris Commerce offers different options to manage the orders placed by your customers. On the one hand, a powerful backoffice provides all necessary information to the logistics team to ensure a smooth delivery process. On the other hand, the platform comes with standard integration points to the SAP ERP, ensuring your current company processes remain intact. To help your customers with their journeys and orders, SAP Commerce Cloud provides an Assisted Service Module (ASM) for your customer support team.
The platform has a few predefined "Accelerators" covering different industries and business models. These accelerators consist of configurations and data that enable sample stores in SAP hybris Commerce. These example sites can be a starting point for configuring your system and contain multiple features. Having a b2b machinery tools site, an electronics multi-locale website and numerous fashion commerce webs with the same core is the so-called hybris OOTB "Out of the box", which will flatten the learning curve needed for the platform.
SAP Commerce Cloud is a framework that enables developers to customize it to meet the most demanding customer needs quickly. If the standard features and configurations are not enough, a key benefit of SAP CX Commerce Cloud is the standard technology that backs it up. A universal database connector, the spring framework, Java, and a decoupled storefront make a perfect combination for Java developers to enhance features and leverage the platform. And if you need technical expertise and help to customize your platform, you can contact us for assistance.
SAP Commerce Cloud main features
Businesses using SAP hybris Commerce Cloud may implement a single cloud-based digital commerce solution for all crucial elements of an omnichannel commerce strategy using multiple websites under the same platform. Amongst the different advantages of SAP Commerce Cloud, we can highlight the following:
Infrastructure is taken care of with high scalability

Choices for advanced search and filtering

Customer segmentation and targeted marketing

Checkout, wishlist and shopping cart

Multisite platform with multilingual catalogues

Workflow control

Coordinating online content across different channels

360º Customer information

Advanced product enrichment processes

Powerful promotions & pricing engine for products

Fully customisable frontend via an intuitive CMS

Fully responsive, multi-device, and future-proof

B2B specific features: Credit limits, cost centers, own customer management…

Hundreds of standard integrations with backend systems or payment gateways

Industry specific features like travel or telecom subscriptions

Easily extensible and customisable due to an optimal architecture

Powerful marketplace capabilities
SAP Commerce Cloud disadvantages
The digital commerce platform offered by the German company is a great product, which exceptional scalability, performance, leveraging options, and endless possibilities. However, it might not be the best option for everyone. It is targeted at large companies or enterprises that need to cover complex scenarios or expect huge volumes in their systems.
If you are a small company that is starting to consider selling online, SAP Commerce Cloud is probably not your cup of tea, at least for now. SAP Commerce is more a framework than a ready-to-use platform. The ability to adapt to any digital commerce scenario comes with the cost of configuring or enhancing many parts of the platform that more basic alternatives handle in a more straightforward way. If you want an essential platform to start selling online, you might get overwhelmed by SAP hybris Commerce.
Alternatives for smaller companies range a lot depending on the project size. There are straightforward tools that would let you sell online in no time if this is your objective, like Magento, Prestashop, Shopify, or even WordPress enriched with the right plugins like WooCommerce. These platforms are more limited than SAP Commerce in terms of functionality, scalability, and flexibility. Still, they all are straightforward to set up and better options if we look at the next point: pricing.
The pricing of SAP's eCommerce platform
SAP Commerce requires an active license to be used, which is generally renewed annually. The license prices are not public and might vary depending on the circumstances, from expected traffic volumes on the sites to companies willing to purchase packs with multiple SAP products at once.
To get accurate details on license costs, the best you can do is to ask SAP directly, but basic licenses typically start from USD 120.000 per year. On top of this, multiple modules can be added, most of which are free of cost and will provide extra value to your commerce site. SAP also offers newly released commerce versions to its customers, ensuring they are constantly updated with the latest technology.
If your company is looking for a great platform to scale and can afford the e-commerce offered by SAP, this is a significant investment and one of the highest ROIs in the industry. However, if you are testing the waters of selling online, you might be better off by starting with simpler alternatives.
Suppose you want a scalable solution capable of taking care of your company's complex digital commerce processes. In that case, you should consider SAP Commerce Cloud as an option for your company. Suppose you have an entire team who will work on your new e-commerce, from Content Managers, Product Enrichment teams, Marketing, Customer Service, etc. In that case, the SAP Commerce suite will cover most of your needs in its 'Out of the Box' version, and with little customization, the effort will cover all your needs.
SAP Commerce Cloud is a fully established system trusted by hundreds of companies from the S&P500 list. It has been in the market for a long time allowing its customers to upgrade their SAP Commerce version to the latest one to be up to date with the latest releases, performance, functionality, and security issues. All of this is easily handled from SAP's cloud infrastructure to ensure you are always up to date with your technology stack, which is critical for any company that wants to be the leader of its sector.
Lastly, you can always count on E-Turia if you need help with an SAP Commerce Cloud project. Whether you want to start a new project from scratch, need assistance on an ongoing implementation, or seek support and enrichments on your current commerce sites, our highly skilled SAP Commerce specialists can help you. Feel free to check our services or contact us if you need more information.